Need a better litter mat?
Finally.. Now you can easily prevent messes and protect your floors with this great looking and easy to use litter mat!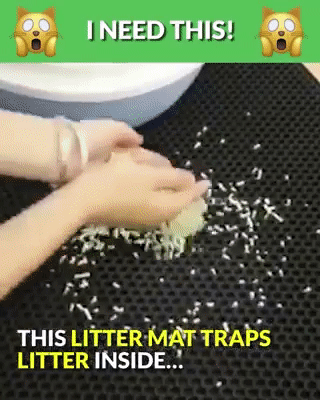 ⭐98% Reviewers Recommend This Product!
 

Non-Slip Backing:

 This mat stays where you put it! Catches litter continuously and stays put when your cat climbs in and out of the box all day long.
 

Waterproof/Urine Proof Layer:

 Bottom layer is waterproof which will not allow any liquid to go through. Protect your hardwood floors and carpets from nasty & hard to remove urine stains. Regular Cleaning by running water is recommended and super easy!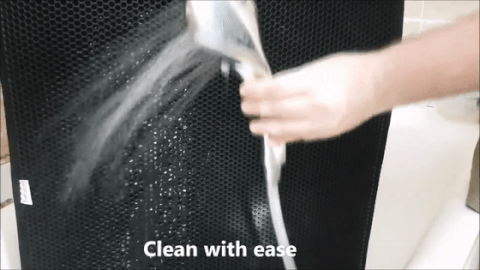 Easy to Clean & Maintain:

 Easily fold the two layers and dispose the locked litter back to the litter box, This Saves You Money and Time!

 Uniquely Thick & Heavy:

 

With a highly durable backing, our mat is of superior quality! Unlike thinner, fragile mats, it won't tear or crack when you shake it or even after you wash it. It'll even hold up to cat's claws.
🔥Best Seller - Previously Sold Out in 1 Week!
SPECIFICATIONS:
Color: Black
Size: 30x30cm / 40x50cm / 45x65cm / 55x75cm
PACKAGE INCLUDES: